Who's ready to break out of the old patterns that don't serve you…and having some fun along the way?
16 Experts – Psychotherapists, Coaches, Authors, and Spiritual Healers – share their best creative strategies for improving your life and business
What creativity is really, and why it's important – actually CRUCIAL – to making positive, lasting progress
How you can be creative no matter what your personality type is (even if you don't think you have a creative bone in your body)
How creating a new business model is similar to writing a song (I personally can't wait to learn more about this one!)
Spicy new strategies to stimulate excitement and enhance pleasure with your lover (both inside and outside of the bedroom)
Ways to add more play to everything you do, even if you're the most serious person in the world
A simple technique to shift your energy around money and create more financial abundance
How to create a business aligned with who you are
Creative ways to combat the frustration and fatigue that can plague your progress
And so much more!!!
And so much more!!!
Get access to ALL 16 RECORDED INTERVIEWS now...for just $67 USD.
Click on the GET MY INTERVIEWS button
Make your secure payment through Paypal
Get an email instantly with all the deets to download the interviews
Download the interviews to your computer or other device
Listen and learn
Check out this year's AH-MAZING speakers and the creative nuggets of wisdom they're sharing below...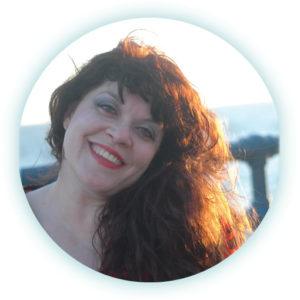 Hi, I'm Krylyn. Known as "The Fear Whisperer," I'm an author, speaker, coach, and singer/songwriter. I also have a background as a licensed psychotherapist, which gives me an edge in not only understanding human behavior but also access to tools that help people tame their fear and get out of their own damn way so they can embrace their greatness. I am highly intuitive and have a way of helping people navigate out of the stuckness that holds them back and propel them into life-changing, positive action. I have felt called to share my personal and professional experience and expertise with others because I believe we are meant to learn from our own challenges and in turn help others with theirs.