Get creative tools for getting unstuck from limiting thought patterns and living a healthier, more balanced, joyful, and prosperous life....
11 Experts – Psychotherapists, Coaches, Authors, and Spiritual Healers – Share Their Best Creative Tips for Healing.
Everyone (yes, even you) has the capacity to be creative
How the simple art of paying attention (without judgment) can improve every area of your life
Practical tips for engaging in self care without guilt
How numbers can skyrocket your success
How to build rapport with youth using the language of hip-hop
What to feed your mind and body for optimal emotional and physical health
How to anti-age your brain
The truth about forgiveness and the devastating consequences of NOT letting go
Simple, yet powerful tools to turn fear from an enemy to an ally
Ways to stimulate your body's natural healing response WHILE attracting more abundance into your life
And so much more!!!
Get access to ALL 10 RECORDED INTERVIEWS now...for the insanely low investment of $47 USD.
Click on the GET MY INTERVIEWS button
Make your secure payment through Paypal
Get an email instantly with all the deets to download the interviews
Download the interviews to your computer or other device
Listen and learn
Check out this year's AH-MAZING speakers and the creative nuggets of wisdom they're sharing below...
Imagine: Cultivating a Creative Life on Purpose
Steven T. Dahlberg, Director, International Centre for Creativity and Imagination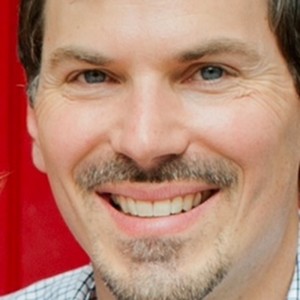 "Every human being is an artist." – German Artist Joseph Beuys … We are all creative beings – continually challenged to tap into those fundamental passions that are part of ourselves, while leaving behind the judgments and blocks that keep us from living our purpose. Discover how to think in new ways, generate new ideas, and make new connections. Be inspired to imagine, connect and act … to create new possibilities for your life and work. In this presentation, you'll:
Understand that everyone has the capacity to be creative — and that we can intentionally foster this capacity.
Learn how creativity drives purpose and meaning — and vice verse.
Discover how to connect your personal creativity to engaging in purposeful life and work.
Explore the implications of creativity and purpose for aging and later life — and why we don't have to wait until then to cultivate a creative life on purpose.
About Steven: Steven T. Dahlberg heads the International Centre for Creativity and Imagination, which is dedicated to applying creativity to improve the well-being of individuals, organizations and communities. He co-hosts the "Creativity in Play" radio show and authored the foreword to the book Education is Everybody's Business by Berenice Bleedorn. He serves on the board of the National Creativity Network, has taught creativity courses at several universities, and collaborated with many different organizations. For more information, visit: www.appliedimagination.org.
Pathway to Healing: Mindfulness for Everyday Living
Mekel Harris, Ph.D., NCSP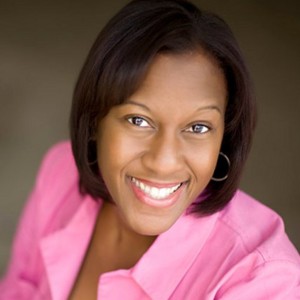 Mindfulness, practiced since ancient times, reflects the art of engaging in intentional and non-judgmental awareness of each moment-by-moment experience. While previously considered an "alternative" approach to health and wellness, current research supports the use of mindfulness as a pathway to physical and psychological healing. In this presentation, you will:
Gain an understanding regarding the origins and use of mindfulness practices.
Appreciate the array of mindfulness practices in modern society (e.g. yoga, tai chi, mindfulness meditation).
Learn the potential physical and emotional benefits of mindfulness and mindfulness practice in everyday life.
Experience the impact of mindfulness via an experiential exercise.
About Mekel: Mekel Harris, Ph.D., NCSP, Assistant Professor at The Chicago School of Professional Psychology, possesses expertise in health psychology, assessment, and consultation. She has presented at over 20 conferences since 2010, target child health and grief/loss issues. Apart from teaching, she is a licensed, practicing, pediatric psychologist. Dr. Harris completed her doctorate at University of Houston, followed by post-doctoral training at Children's Hospital Los Angeles. She is writing a memoir, slated for completion in summer 2015. For more information, visit www.mekelharrisphd.com.
The Key is to Apply Your Oxygen Mask Before Assisting Others
Tina Leigh, Mindful Living Consultant, Therapeutic Chef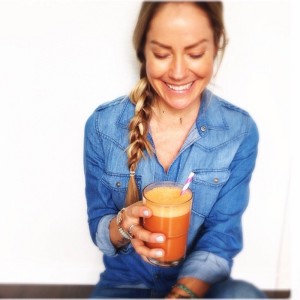 When traveling, we are advised to apply our oxygen mask first before assisting others. This guidance is applicable to our every day, and it is by adopting this practice that we fall deeper in love with our true essence…we show up in the world authentically and unapologetically. By doing so, we maneuver through life with greater ease and happiness, and invite others to do the same. In this presentation, you will:
Learn how to adopt and implement simple and meaningful rituals of self love.
Be invited to unwind the tangled misconception that being "busy" is sexy.
Learn how to make food consumption + lifestyle choices that are in alignment with your higher-self.
Unravel misconceptions about meditation and learn to approach this life-shifting tool with ease so you may access greater calm, clarity and happiness anytime and anywhere.
About Tina: Tina Leigh is a Mindful Living and Integrative Health Coach, Author, and Therapeutic Chef. She supports individuals, entrepreneurs, and consumer brands such as ABC Carpet & Home, Yoga Body Naturals, Navitas Naturals, Vega, Meriwether Group, Dragon Herbs, and many others. In addition, she is deeply experienced in the publishing world, having successfully written, edited, and published four books including Balanced Raw, Superfood Juices & Smoothies, The Complete Idiot's Guide to Low-fat Vegan Cooking, and Heed Your Call. She is a certified yoga practitioner and devout meditator, and brings calm, balance, and positive energy to all interactions. For more information, visit www.HauteHealthNow.com.
Nourish Your Brain: The Neuroscience Behind Overeating, Stress and Other Emotional Challenges
Bethany Perry, IAHC, CAN, AAEC, ERYT, Your Brain Body Intuition Coach
We will discover how a brain that is undernourished can create stress on your mood, body, and health. Many people attempt to manage symptoms by doing things like working harder at the gym, deprivation diets, blames shame game, give up and give in… but really they are not fixing the problem because most of the challenges they experience originates in the brain.  To have true wellness you need to nourish  the specific brain parts that are under or overactive, but sadly, this isn't taught, so most often you are likely aging your brain prematurely. In this cutting edge presentation you will learn:
What neuroscience is and how it relates to your life and health.
The food-mood connection and why you are overeating and not losing weight.
How hormones alone may not be responsible for your weight gain, night sweats,  etc.
How to anti-age your brain, so that you have vibrant health into your golden years.
The relationship with aging and brain chemistry.
How the thoughts you think actually have the power to keep you stuck where you are.
The magic of intuition to create a life you will love and health that you have always desired.
About Bethany: An emerging thought leader on combining the healing power of Neuroscience and Intuition Bethany transforms the lives of individuals and families challenged with weight, ADD, anxiety and depression by assessing individual brain health, and utilizing Nutrition to acheive balanced lifestyle. Bethany's extensive knowledge of health is what heals lives. Her unending love of people is what transforms lives. Bethany is a Speaker, Health Coach, Neuroscience Life Coach, Yoga Instructor, Amen Clinic's Brain-health practitioner, and member of FAARM Medical Fellowship. For more information, visit www.bethanyperry.com.
Who Helps the Helper? Practical Self Care Tips for the Helping Professional
Sharlotte Jackson, MA, LPC, LSOTP, Therapist, Coach, Consultant with True Change Consulting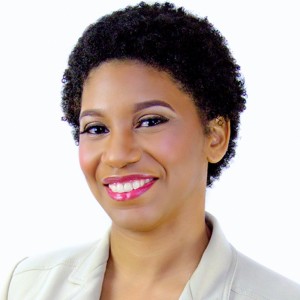 On this call you will learn:
Why self care is important, especially for the helping professional.
Signs to look for when you are heading towards burn out.
Practical tips for engaging in self care without the guilt.
About Sharlotte: Ms. Jackson, a native of Memphis, TN, has lived in and worked in the Houston, TX area since 2002. She is married and has 2 children. She completed her Bachelor's degree in Computer Science. After spending several years in the IT industry, she decided that her calling was to help others on a more personal level. She received her Master's in Psychology from Houston Baptist University in 2008. Ms. Jackson is fully licensed as a Professional Counselor and has vast knowledge and insight into the managed care industry. She provides online coaching and counseling as well as facilitates live mastermind groups. Ms. Jackson specializes in helping mental health professionals navigate managed care. For more information, www.truechangeconsulting.com.
Rhymecology: How Hip-Hop Can Heal
Jeff Walker, MA, Rhymecologist
Jeff Walker's Rhymecology® helps people express, discover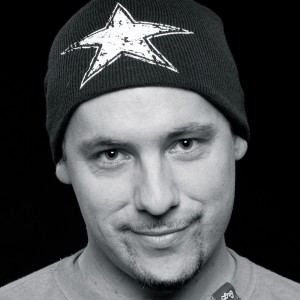 and create themselves through the study and power of hip-hop lyrics and culture. Whether it be through lyric writing workshops where youth create songs, raps, lyrics and poems, in a safe, creative and fun environment; or through live performances and motivational talks, Rhymecology brings the science of psychology and Jeff's passion for rhyming together, to help people become empowered, feel better about themselves and the world they live in. In this presentation, you'll learn how to:
Build "Rap Rapport" with youth.
Become comfortable with hip-hop.
Dispell common hip-hop myths.
About Jeff: Jeff Walker is a hip-hop healer. He has had his music played on ESPN, Staples Center, 60 Minutes, TNT and others. He has won numerous poetry slams throughout the country and has been asked to perform and teach his rhymes across the world. He has worked with at-risk youth for 10 years and uses his creation, Rhymecology, to help and heal youth. For more information, visit www.rhymecology.com and www.jwalkerthepoet.com.
The Magic of Success: How to Launch Your Creative Journey of Discovery
Jen Duchene, Success Astro-Numerologist, Akashic Healer and Reader, Speaker and Author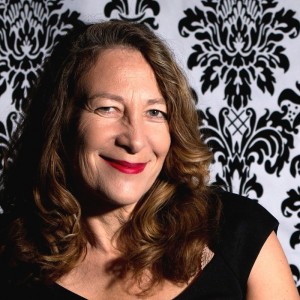 Success can be a wellspring of well-being and fulfillment – when you know how to truly embody it from the inside-out, ignite and guide its path, and stay clear and present throughout the process. You'll learn that Success is more than the top rung of the fame and money ladder, and its deeper meaning holds insight to true abundance and purpose-pumped living. Through the ancient and creative wisdom of Astronumerology, Jen's step-by-step system will show you how to define Success to match your unique vision and voice, to create your Success Path, and to love the journey as well as the destination. In this presentation, you'll learn how to:
Manifest a satisfying outcome in 8 steps.
Navigate the journey with a clear compass.
Identify the missing link in your success process.
Learn how your numbers can energize your passion and heal your hurt.
About Jen: Jen Duchene helps soul-centered professionals live the promise of their purpose with their own full-out and joy-full version of Success. Through her mastery of metaphysics, deep intuition and no-nonsense compassionate clarity, Jen guides her clients along the Success Path by helping them uncover their most powerful abilities, release emotional weight, and change lifelong patterns that no longer serve them so they can manifest what they truly desire in their personal and professional lives. For more information, visit: www.jenduchene.com.
Unlock Your Divine Birthright of Prosperity and Abundance: How Forgiveness Plugs Money Energy Leaks
Angel Lady Terrie Marie, D.Ms.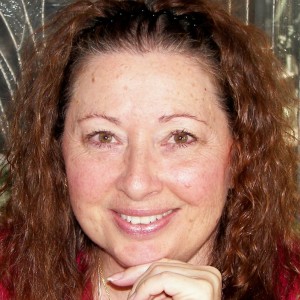 Through forgiveness, we can release the past, clearing blocks to giving and receiving prosperity and abumdance. We can learn how to connect with Angels of Forgiveness to heal the past, clearing the way for a prosperous reality, unlocking our Divine Birthright to fulfilling our purpose, plugging money energy leaks caused by negative thoughts and emotions that keep us from moving forward to a life of meaning and purpose. In this presentation, you'll discover:
How Angels of Forgiveness help you release feelings of heartbreak, betrayal and anger.
What forgiveness is all about and what it is not.
How to forgive with Unconditional Love.
How to plug money energy leaks with the Angels of Forgiveness.
About Terrie: Angel Lady Terrie Marie, D.Ms, also known as the Angel Whisperer, has an Unusual and Highly Effective way of showing Heart Centered Men and Women how to show up more powerfully in their life, work, and business. Discover and explore practical, easy-to-use techniques, tips and tools to increase prosperity and abundance, with more harmony and less stress. Discover to trust your intuition and gut feelings with a heightened sense of empowerment and confidence. For more information, visit www.angeldreamteam.com.
Creativity Reshapes Recovery
George Herrick, Personal Transformation Coach, Spiritual/Shamanic Guide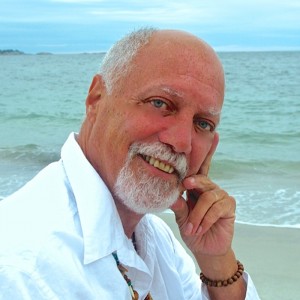 It's simple: addiction destroys lives; creativity empowers recovery. This hour is about renewing and reshaping recovery from any addiction, such as substances, relationships, shopping, even habitual thought patterns, by using our innate creativity in simple but powerful ways. Addiction is an attempt to manage fear, and creativity can be a great tool for turning fear from an enemy to an ally. George will share his unique blend of creativity, spirituality, shamanism and recovery principles to guide us from fear and negativity to feelings of aliveness and well-being. If you have any old patterns that you're ready to change, you want to show up for this interview! In the presentation, you will:
Know yourself better.
See how to love yourself more deeply.
Learn ways to be yourself more authentically.
Discover aspects of yourself you'll want to share with others in meaningful ways.
Appreciate the power of your creativity in some bold new ways.
About George: George has a solid reputation for helping people transform their lives. Having worked for over a decade as family and addictions counselor, and with nearly 20 years' experience as a life coach, he has helped countless people make the changes they desired. His workshops, retreats, and live media appearances have inspired many more. George's mission is that every experience he creates with his clients is like a powerhouse retreat, facilitating deep and lasting growth. For more information, visit www.georgeherrick.com.
Unite Your Health and Wealth: Break Free from Everyday Money Worries and Ignite your Inner Worth as you Create Radiant Health & Financial Success
Sharon Carne and Saskia Jennings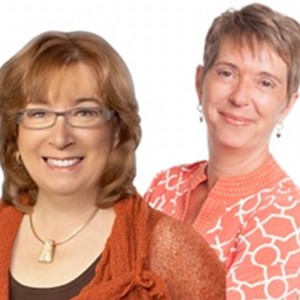 Health and Wealth are two sides of the same coin. One without the other leaves you struggling. Together, they are MAGIC! Every one of us has patterns of behavior (or archetypes) deep in our subconscious and once you acknowledge them, they truly help you to achieve your full potential. When you understand your Sacred Money Archetypes and recognize when they show up in your everyday life, you are empowered to make changes. When you integrate the positive aspects of these archetypal patterns with sacred sound to stimulate natural health and well-being, that's when the MAGIC happens. Join Sharon and Saskia to:
Gain an understanding of how the Sacred Money Archetypes shape your behavior around money.
Participate in an experience with sacred sound that will ground the high vibration of gratitude and abundance right into your cells.
Stimulate the natural healing response of your body at the same time you create the vibration to attract abundance into your life.
About Sharon: Sharon Carne is a renowned Sound Healer, Author, Speaker, Musician, Recording Artist, and Consultant. She has been a faculty member of The Conservatory at Mount Royal University in Calgary, Alberta since 1988. Sharon is the founder of Sound Wellness. Her Sound Wellness Solution programs are well received and are at the forefront of education in how sound and music can be easily applied to your everyday life – to reduce stress, help you concentrate, energize you and bring harmony to your life. For more information, visit www.unitemyhealthandwealth.com.
About Saskia: Saskia Jennings is a true Catalyst for Midlife BLISS!™, Intuitive Midlife Coach, Author, Transformational Speaker and Sacred Money Archetypes® Certified Coach; Spiritual Healer. Saskia is a member of the IAWBC: International Association of Women in Business Coaching and Women's Speaker Association. At the age of 45, she changed her life completely as she made a courageous decision and moved (without family) from the Netherlands to rural Northern Ontario in Canada, For more information, visit www.unitemyhealthandwealth.com.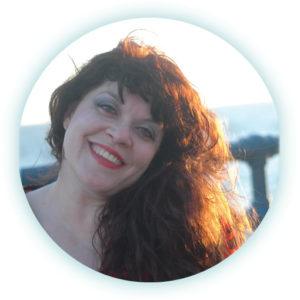 Hi, I'm Krylyn. Known as "The Fear Whisperer," I'm an author, speaker, coach, and singer/songwriter. I also have a background as a licensed psychotherapist, which gives me an edge in not only understanding human behavior but also access to tools that help people tame their fear and get out of their own damn way so they can embrace their greatness. I am highly intuitive and have a way of helping people navigate out of the stuckness that holds them back and propel them into life-changing, positive action. I have felt called to share my personal and professional experience and expertise with others because I believe we are meant to learn from our own challenges and in turn help others with theirs.