Guest Post by Diana Elizabeth Jordan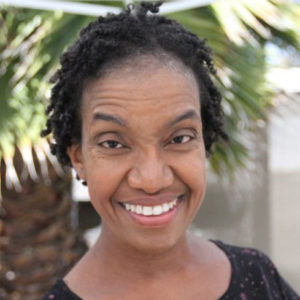 Earlier this year I was cast as Ma Joad in the world premiere of Swarm Cell (which is inspired by the Grapes of Wrath). The show opened at the end of January and ran for five weeks at The Greenway Arts Theater in Los Angeles. Working on the play, written by Gabriel Rivas Gomez and directed by Robert Castro, was artistically fulfilling as was sharing the stage with the 8 powerful and beautiful actors (Maritxell Carrero, Raquel McPeek, Bianca Lemaire, Caro Zeller, Cheryl Ann Gottselig, Sheresade Poblet, Tania Camargo, and Mariana Montes).
It is always a goal of mine to be cast in roles where my disability cerebral palsy (which mildly effects my speech and gait) is incidental to the character or storyline and I have been grateful for the numerous opportunities that I've had including my portrayal of Ma Joad.
The role is also significant for me because of how it manifested. I read the breakdown for Ma Joad on Actors Access, (a casting website for actors) felt an immediate connection and submitted. I also took it one step further by researching the producer/casting director Jason Bruffy. I found his website where he shared his commitment to diversity casting. I sent Jason an e-mail, told him of my appreciation for his commitment to casting diversely, and requested an opportunity to be called in for an audition, sharing what I thought I could bring to the role. When I went to the audition, he acknowledged receiving it. The rest I am happy to say is history.
I view taking steps to write a  "request letter" (as I have nicknamed it) to a casting director, director or producer requesting for an opportunity to be called in for a role as an another form of an audition. It is one way I have learned to be more pro-active in my career and it is has lead to some very positive audition call-ins and castings.
Writing my request letters does not come without fears and doubt, I always have them but facing the fear and taking a deep breath and doing it anyway has always been my preferred choice.
There are many times when I don't hear back and it is always disappointing but, I don't view not getting a response to a "request letter" any differently from not booking an audition. Disappointments are just a part of both my life and artistic journeys.
It is never about if I don't book a role or don't hear a response. It is about when I do. That's the joy for me. I send audition request letters without any guarantee of the outcome, just the confidence of feeling that I have something to offer and bring to the role. Once I hit send everything else is out of my hands and accepting the unknown is also part of my life and my artistic journeys.
The truth is, the only way to guarantee that something won't work, is to never try. So I will continue to write "request letters" to casting directors, directors, and producers for roles when I feel that "connection" as I did with Ma Joad, because I know if I face my fears, take a deep breath and do it anyway there is a definite guarantee the answer could be YES!!


ABOUT THIS GUEST:  Diana Elizabeth Jordan (SAG-AFTRA/AE) has literally been fighting adversity since the day she was born when her Drs' had to work on her for 45 minutes before she started breathing on her own. Diagnosed with cerebral palsy (which mildly affects her speech and gait), Diana grew up determined not to let adversity stop her from pursuing her dreams. She is an award winning actor, storyteller-speaker, expressive arts facilitator, and creative entrepreneur. Diana also runs her Edu-Tainment production company The Rainbow Butterfly Café (creating "Artistic Treats" to nourish the mind, heart and soul).  www.rainbowbutterflycafe.com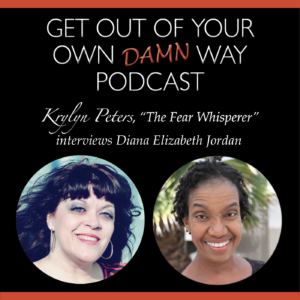 Listen to Diana's Get Out of Your Own Damn Way podcast interview HERE.
Comments
comments