[et_pb_section admin_label="section" fullwidth="on" specialty="off"][et_pb_fullwidth_image admin_label="Fullwidth Image" src="http://krylyn.com/wp-content/uploads/2015/07/GOYW-web-header-v5b2.jpg" show_in_lightbox="off" url_new_window="off" animation="off" use_border_color="off" border_color="#ffffff" border_style="solid"] [/et_pb_fullwidth_image][/et_pb_section][et_pb_section admin_label="section"][et_pb_row admin_label="row"][et_pb_column type="2_3″][et_pb_text admin_label="Text" background_layout="light" text_orientation="left" use_border_color="off" border_color="#ffffff" border_style="solid"]
Hi, I'm Krylyn…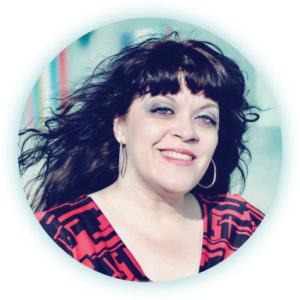 Here is what you really need to know first and foremost about me…
I help people get out of their own damn way!
Plain and simple. And I came by this work the old-fashioned way…by getting the hell OUT of my own damn way.
Of course, that means I started off by being really superbly awesome at getting IN my own damn way. See if you can relate to any of this madness…
Being a victim of my past programming that kept replaying really untrue, damaging messages like "you're not enough" and "you're not worthy"
Allowing fear to dim my light, which kept me playing small and hiding in the shadows
Blaming others for my circumstances and lack of progress
Playing the people pleasing, gag-me-with-a-spoon "good girl"
Trying to be "Super Woman" by not only taking on the weight of the world, but also refusing to let people help me (WTF?)
Letting my inner critic run amuck and hijack my otherwise highly intelligent brain
Settling for much less than I deserve (in jobs and relationships)
Does any of that shizz sound familiar? If so, then you and I speak the same language! And that is the language of FEAR.
Fear has been my biggest crutch…and my biggest catalyst.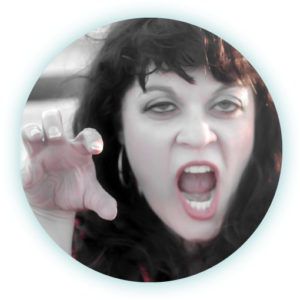 I'm intimately familiar with fear. It's crept up in every significant event and area in my life. From surviving a family torn apart by alcoholism, undiagnosed mental illness, abuse, neglect, and divorce. To surviving a near fatal and quite rare auto-immune disease. To getting married…and divorced. To being on welfare and near bankruptcy. To raising a child with Asperger's Syndrome on my own. To getting my graduate degree. To re-careering…TWICE. To starting my own business. To walking away from a prestigious career as a psychotherapist.
Since we often teach what we most need to learn, I set off on a quest to tame my own fear. I was tired of allowing fear to hold me captive.
As I studied about fear, got some kick ass support, and took a long, hard look at my own life, I realized some pretty awesome truths:
Fear lets us know where the edges of our passion lie. If there's no fear behind it, it's not worth pursuing.
Profound healing often comes from small and subtle shifts in our perspective rather than huge epiphanies (although those are nice too).
Healing is not a one-time event but rather an ongoing process. HINT: It's always about the process, not the outcome.
Fear accompanies change and when harnessed well can actually skyrocket you faster and farther than you ever dreamed possible.
Creativity is the cornerstone of all healing.
Change is so much easier with support…the RIGHT KIND of support that challenges you and stretches you inside-out and beyond your comfort zone.
There is greatness in everyone. It's just waiting to be acknowledged and let out of its cage.
I'm an author, speaker, coach, and singer/songwriter. I'm also a former psychotherapist, which gives me an edge in understanding human behavior and motivation. I am highly intuitive and have a way of helping people navigate out of the stuckness that holds them back and propel them into life-changing, positive action.
My passion is helping people tame their fears and get out of their own damn way so they can embrace their greatness, in life and in business.
I believe we all have a calling, which typically emerges from intense personal challenges.

As "The Fear Whisperer," I know what has held me back, and still holds me back sometimes. And there's a special place in my heart for those who, like me, have struggled with fear…cause I know what it's like.
But I also know the blessings on the other side and I love love love showing people what is possible (and witnessing their ah-ha moments) when fear becomes a friend rather than a foe.
Are you ready to change your relationship with fear and let your greatness out to play?
I would love the opportunity to help you get out of your own damn way. Let's book a time to chat about what's possible for you.
What else am I passionate about besides spreading the gospel about fear?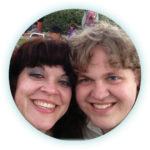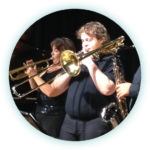 First, I love me my kidlet, Devan. It's been him and me for most of his life and I just love watching him grow and figure things out. He's super smart, creative, and funny…and probably one of the kindest souls you'll ever meet. He's a classically-trained musician (trombone) and a political activist for campaign reform and LGBTQ rights. One of our favorite things to do is quote lines from movies. We're just silly like that.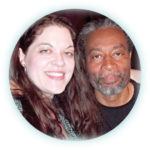 Second, I loves me my songwriting. Music has been a super important part of my life since FOREVER. I've been writing songs since age 8, released my very own CD, got to train with Grammy award-winning Bobby McFerrin, and still get out to perform from time to time (if even only at parties or on dates).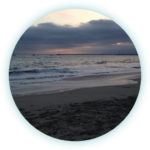 I also absolutely love dancing, visiting the ocean (and my sister in Santa Monica, CA), volunteering with at-risk youth, pampering myself with massages and pedicures, traveling, taking pictures of nature n' stuff, drumming, learning, and all things that involve me laughing and not taking myself or life too seriously.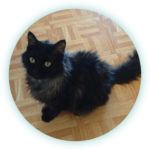 Oh, and I can't forget about my big fluffity Fluff-N-Stuff kitty-face named Boomer (short for Boomerang). He keeps me company in my home office, curling up on anything I've left on the floor, and getting on his hind legs to pat me hello when it's time for some loves.
[/et_pb_text][/et_pb_column][et_pb_column type="1_3″][et_pb_sidebar admin_label="Sidebar" orientation="left" area="sidebar-1″ background_layout="light" remove_border="off"] [/et_pb_sidebar][/et_pb_column][/et_pb_row][/et_pb_section]